German Connections/Nobility
A series of documents connecting us with germany and nobility from centuries past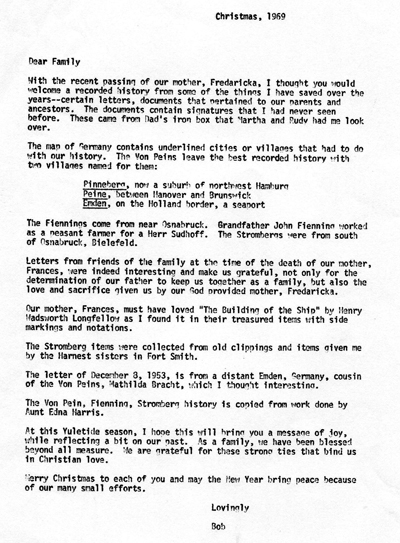 This letter From Robert Fienning dated Christmas 1969 sets up the reasons for the below maps, as well as the information that follows on the various German Roots pages of this website.
Click Here or on the image to Download/View/Print the pdf file of this documant.
Below are villages/towns in Germany that have significance to our family history. You can click on the Google Maps below to zoom in or out.
Map one above of Pinneberg, Germany.
Map two above of Inden, Germany.
Map three above of Osnabruk, Germany.
Map four above of Peine, Germany.
Map five above of Bielefeld, Germany.
Map six above is the location of the original Fienning homestead in Osnabruk.