Welcome to our site!
Our family history is the thread that ties us all together. Enjoy our past history and add to our future history.
Our site is basically divided into two main sections: 1.) Our old history while still in Germany. 2.) Our more recent history from when we arrived in the United States to the present. From those two sections we will have subsections from family members to images to documents. You will be able to download pdf files of all the documents and images. If you have additional family history or wish to add yourself to the family history please get the info to us and we will have our webmaster add those items. If we have missed something, please let us know. This site, OUR site, will be an evolving, growing history of our family for the future generations.
more info
Enjoy
Ed Fienning
Celebrating a "Symphony of Life of 90 Years". You can pause at any time by clicking the pause/play button.
Let Us Start Here
This image is of
Johann Heinrick Fienning
Johann Heinrick Fienning was the father of George, Charles and Lizzie.
Click the link below the image to get more info on his son George Henry Fienning.
more info
Want to add something to this website? Then
Click Here
and let us know exactly what it is. We will get back with you as soon as we can. Thanks!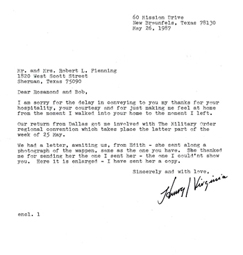 Click the image above to
Download/View/Print the pdf file
about the Family Crest
---